Learn More about These Sailor Shikiori Dual Tip Calligraphy Brush Pens!
Designed and made in Japan, the Sailor Shikioir Dual Tip Brush Pen enamor us with its aesthetic look and delicate packaging at the first look. But what intrigued me most it's the performance of these brush pens. Let's go take a close look!😊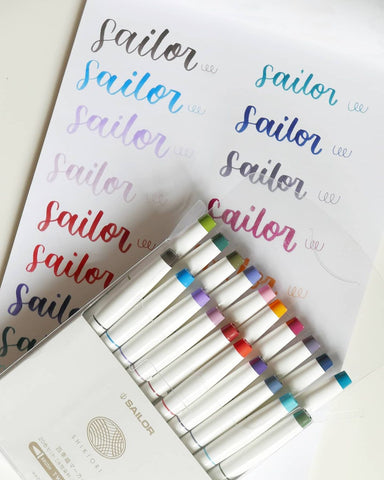 cr: @slightlycrazyforpens
To start with, unlike the traditional colors of brush pen, the ink of this set of pens features a wide variety of unique colors that replicate traditional Japanese inks which make it different from others.✨ They're so appealing and elegant that you can't resist them. The pen body is made of plastic so it's pretty light to hold it and it has a little nub on the pen cap so the pen won't roll away on you.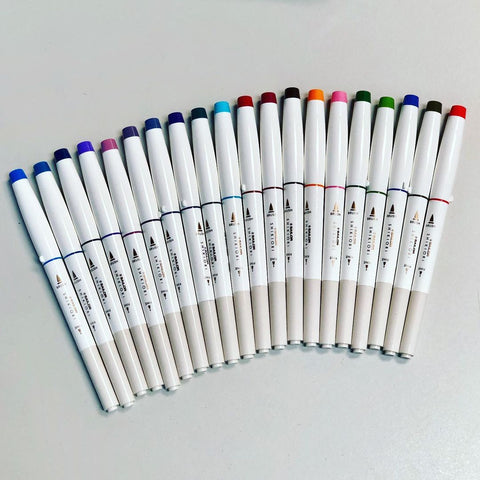 cr: @gumbydon
Like other dual pens, it comes with a relatively big brush tip and a fine tip. Taking the cap off, you can see it's an ergonomic design because it indents a little bit on where you put your finger so you won't get sore even if you write for a long time. ✍The brush is quite stiff which makes it easier to do upstrokes and it produces a beautiful line. The opposite side is made of fiber which is really smooth and easy to control. You can use this side for writing or drawing.😍
Check out how these pens turned out here🙌: https://www.instagram.com/p/CNAfNCRBMA5/?utm_source=ig_web_copy_link