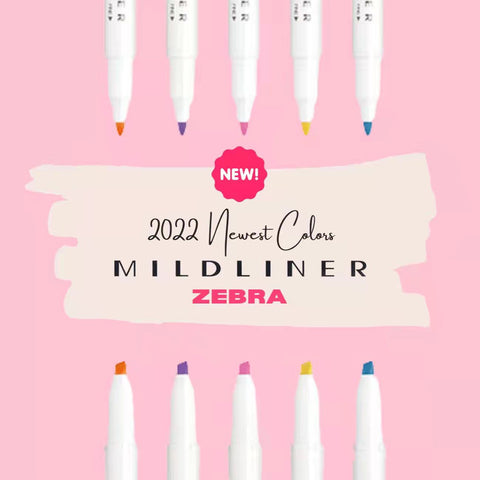 Finally, the long wait is over! Zebra has released the new mildliner colors for 2022. These new colors is perfect for someone who's tired of the overly bright traditional highlighters and for someone who is looking for something new! It comes in ten different colors which you can choose from. These tones are very soothing to the eyes and they are perfect for planners, bullet journals, books, hand lettering, and written notes. The new colors are surely a must have.

Unlike the bright and fluorescent highlighters that are available on the market, Zebra Mildliners are designed with delicate ink that doesn't smudge or bleed through the paper. With the mild color range, you'll be able to partner it or layer it with other colors, and keep your journals, study notes, and drawings colorful and yet gentle to the eyes.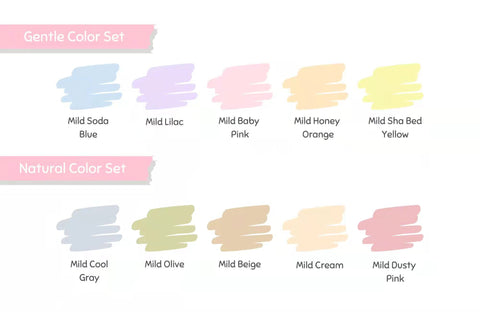 There are two color sets released for this year. If you are looking for earth tone colors, I recommend the Natural color set. But if you're someone who likes to keep their notes lively but not overwhelming to the eyes, then I recommend you the Gentle color set. I have listed below the color sets and the colors so you can have a guide on which you'd like to buy. You can buy these colors individually or you can go for the color sets which are really lovely combinations.

Zebra Mildliners 2022 new colors released:

Gentle Color set:
Mild Soda Blue
Mild Lilac
Mild Baby Pink
Mild Honey orange
Mild Sha Bed Yellow
Natural Color set:
Mild Cool Gray
Mild Olive
Mild Beige
Mild Cream
Mild Dusty Pink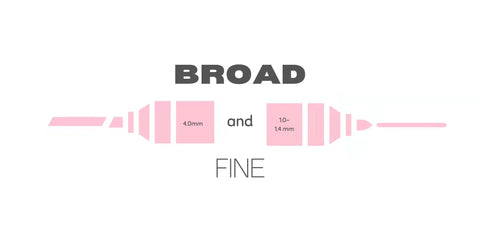 The latest mildliners are more than just your traditional highlighters; with this pen, you never have to choose between broad and fine point tips because it features both ends! Ideal for broad strokes or precise lines. It will also help you with better writing and application.

If you're an artist, student, or just looking for an everyday use highlighter, Zebra Mildliners would be the perfect match for you. What are you waiting for? Grab yours now! and see the endless possibilities of Mildliners.