—Kuretake Karappo Empty Brush & Felt Tip Pens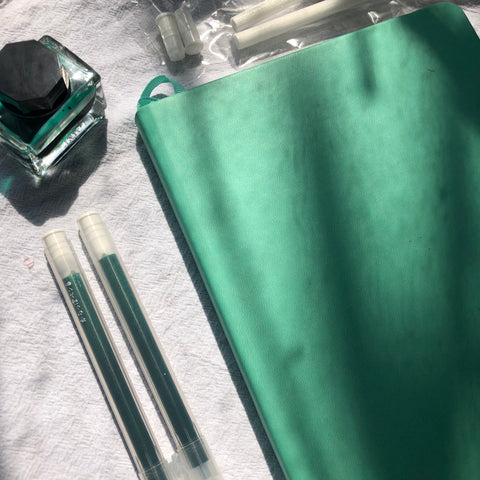 As I mentioned in my last blog, Kuretake Karappo "Empty Pen" won first place in the "STATIONERY STORE GRAND PRIZE 2021", one of the largest stationery awards in Japan. These Kuretake Karappo pens make writing with your favorite ink color a breeze! I'd like to introduce this cool new product to you and explain how to use it.❤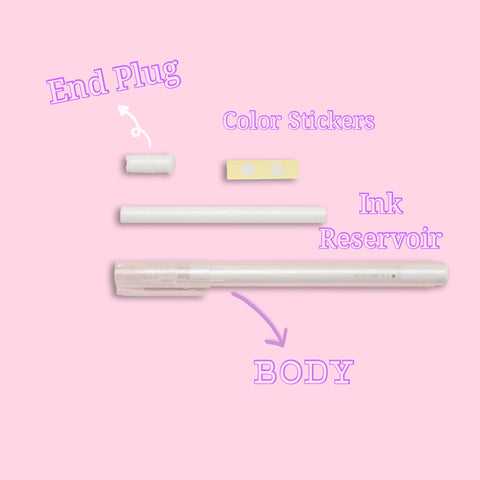 Kuretake Karappo Pen was created to go with Kuretake's "Ink Cafe", a set of mixable basic ink colors that can be used to customize your own color. This pen features a fine felt brush tip. A 0.4 mm fineliner version is also available. The contents include an ink reservoir, a body, and an end plug.
STEP ONE: Have your favorite ink bottle at the ready.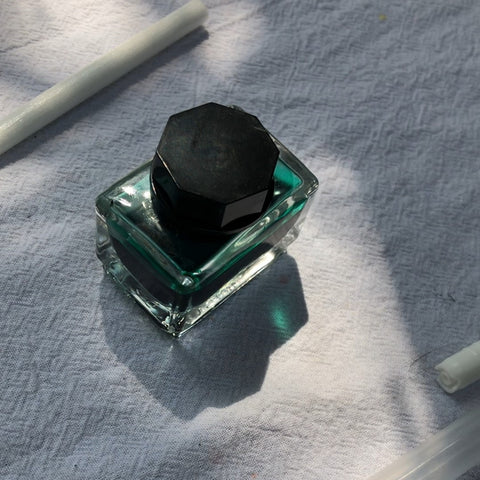 STEP TWO: Insert one end of the ink reservoir into the ink container. Allow some time to elapse while the ink is absorbed into the reservoir, stopping when the reservoir is 80% full.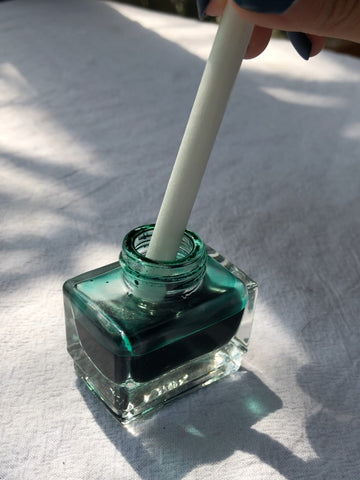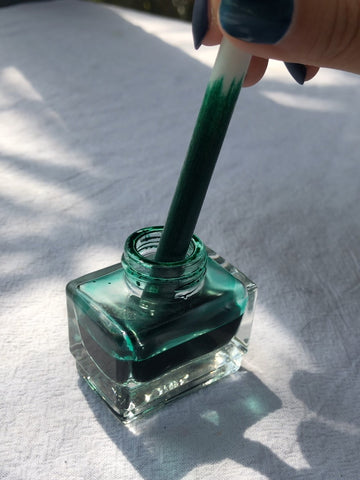 STEP THREE: When the ink has been absorbed enough, take the ink reservoir and wipe the excess ink off of it with the tissue or paper towel.
STEP FOUR: Insert ink reservoir into the body so that the end absorbed the ink in the closest to the tip of the pen.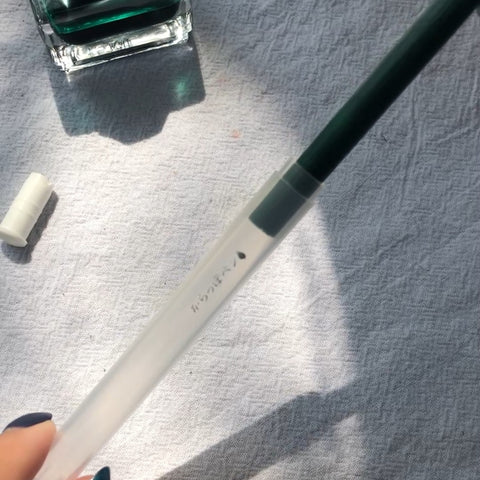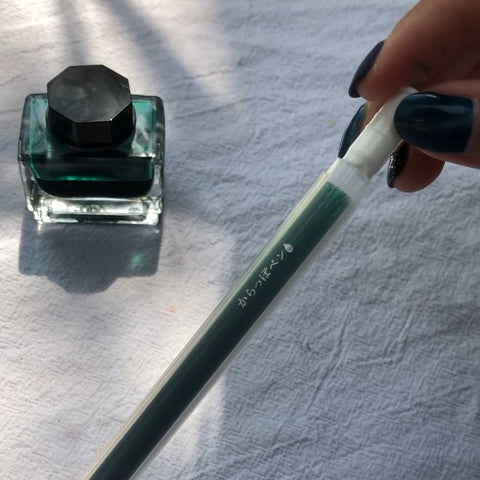 STEP FIVE: Insert end plug carefully into the body. Press down on the end plug using a flat surface to sure the plug is inserted and sealed completely. 
Once the ink begins flowing from the pen tip, it is ready to use!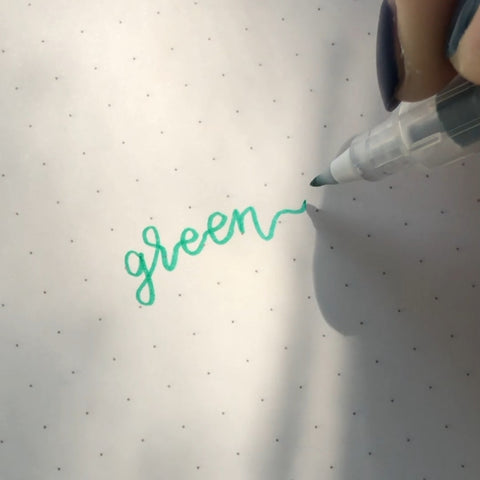 Kuretake Karappo Empty pen has a very interesting design, not only is it fun to make, also allows as have our own pen! No wonder it's a winner.
If you're interested, click to find out! 👉Here!