"Stationery store grand prize 2021" announced! The grand prize is an "empty pen"!
The Stationery Store Award started in 2013 and is now in its ninth year. This year, the award committee invited 11 "stationery professionals" from well-known stationery stores across Japan to participate as judges to select "products that they would buy with their own money" from the new products that have hit the market in 2020!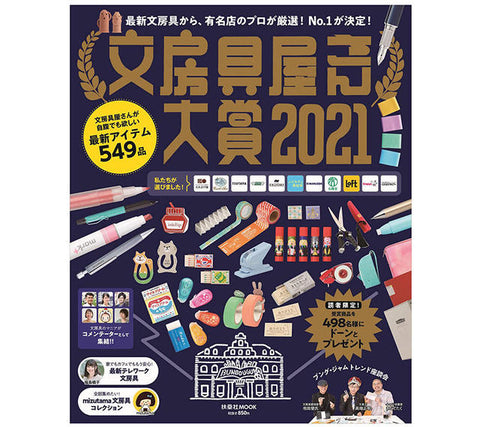 The grand prize was awarded to Kuretake Karappo "Empty Pen", a pen with a transparent barrel that allows you to customize the ink to your own color.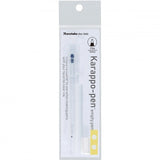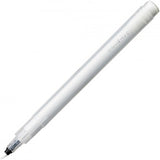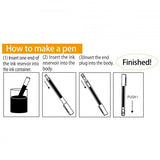 ❣️Design award

Kokuyo Tool Pen Case

❣️Function award

Midori Rotating Mark

❣️Idea award

Kanmi-do Litro

❣️Ballpoint pen award

Uniball One 👉BUY
[Mitsubishi Pencil]

❣️Mechanical pencil award

Orensnero 0.5
[Pentel]

❣️Multi-function pen award

Bren 3C 👉BUY
[Zebra]

❣️Fountain pen award

 

Hexa fountain pen
[Faber-Castell (DKSH)]

❣️Color pen award

2-way color marker 👉BUY
[KOKUYO]

❣️Eraser Award

ZIGZAG
[Sunstar stationery]

❣️Pencil case award

Kept Clear Pen Case
[RaymayFujii]

❣️Desktop storage award

Memo stand
[LIHIT LAB.]

❣️Pouch & Bag Award

Sticky Note Marker
[Kanmi-do]

❣️Glue Award

 

<Dot liner Petit Moi>
[KOKUYO]

❣️Scissors award

Scissors Akerno
[Sunstar Stationery]

❣️Tokyu Hands Award

Hanisaku
[Lion Office Products ]