What to send to your pen pals
I like to treat every penpal letter as a little gift for a friend to open. It's a great way to share your life and culture through a letter. Today I'm going to show you some ideas for things to send to your pen pals.
1. Sticky Note
Sticky notes are great to send because they fit easily in a letter. They come in different colors and shapes which offer you a great variety of choices.
2. Paper Clip
Second, a paper clip is perfect because they are something your pen pals can actually use and you can wrap them in cute packaging.
cr: @penpalmarie
3. Washi Tape
Share some of your favorite washi tapes by wrapping it around a tag or cardboard. It's such a useful gift for its versatility- You can use it functionally or solely for decoration. There is always something for everyone's taste and every occasion.
4. Postcard
It's nice to share more about where you live by sending them a postcard that shows your culture and introduces beautiful places in your city.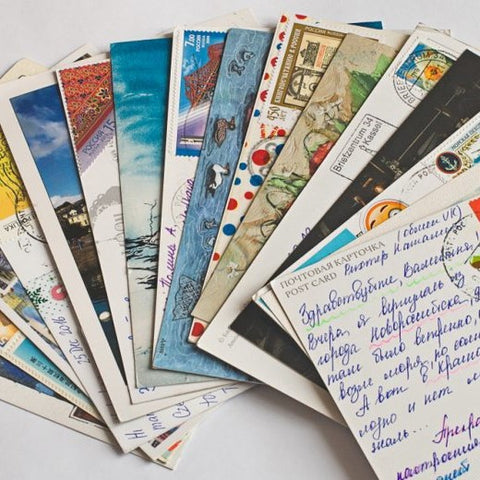 Stationery Pal website offers a variety of washi tapes, sticky notes, and paper clips. Feel free to check them out!
Let me know what you like to send to your pen pals in the letter.
Cover photo credit: @aleexzandra_ 

Author: Josephine Wong